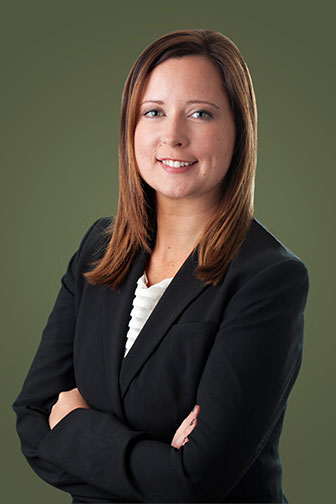 We believe the immigration story in the U.S. is the narrative that binds us to together. It's in our DNA. A nation of people who came to a foreign land in search of something. A better job, a future for their children, freedom from persecution, or sometimes in pursuit of a great love. Each story is individual. At The Law Office of Julie Cyphers, we understand that. We enjoy getting to know our clients and their stories. We do our best to guide our clients through the complex, sometimes arcane, immigration system. We tell our clients the truth about what to expect, even when it isn't easy. We work hard for our clients and strive to approach each case with the utmost care, compassion, and good humor.
Julie Cyphers, Attorney
Julie Cyphers is an immigration attorney focused on providing effective immigration solutions for individuals and companies. She represents clients in cases involving temporary nonimmigrant visas, permanent residence, consular processing, waivers of inadmissibility, naturalization, and a variety of other issues relating to immigration law. Ms. Cyphers has supervised the Immigration Law Clinic at Empire College of Law since 2009. She currently serves on the board of directors of Legal Aid of Sonoma County and The Healdsburg School. She is a member of the American Immigration Lawyers Association and the Sonoma County Bar Association. Ms. Cyphers graduated from California State University, Chico in 1998 with a Bachelor's Degree in Asian Studies with Honors. Then, she attended a Master's degree program at University of Washington in China Studies. During the summer of 2002, Ms. Cyphers was a research associate at UC Hastings Center for Gender and Refugee Studies. In 2003, she received a Certificate in Legal Studies from Durham University, England. In 2007, she graduated cum laude with a Juris Doctorate degree from Empire College of Law in Santa Rosa, California. Ms. Cyphers speaks Spanish and Mandarin.